Haliburton Scout Reserve land for sale
Scouts Canada has recently listed for sale the beautiful shoreline and campsite on Drag Lake at Haliburton Scout Reserve. The only reason Scouts Canada has given for selling this land is that it will make money. They have also revealed that there is no plan for how the money will be spent.
Drag Lake is a large lake, much bigger than any other in HSR, well suited for sailing. The Drag Lake Campsite is on a secluded bay. The site has both a long sandy beach (seen in the background of the first photo) in the north-west and a rocky shoreline in the east. It currently has plenty of room for outpost camping and has the potential to be developed into a full-program summing camping facility, which is something we will need to have in order to promote and accomodate a growing Scout Movement.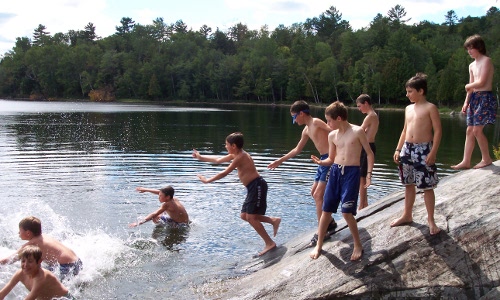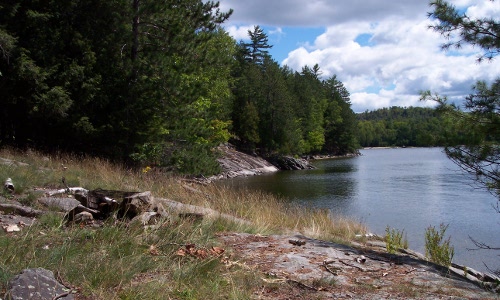 A tiny, unelected elite of Scouts Canada volunteers decided in secret to sell this land without even consulting the members, let along putting it to a vote. SCOUT eh! opposes the sale of land without member approval. We encourage you to get involved in stopping this unjustified sell-off of one of our most precious program resources.
More Information
Get involved
Sign the petition "Stop the Sale of Haliburton Scout Reserve Land" and add your voice to the hundreds who have already signed
Join the Facebook group Petition Against the Sale of Haliburton Scout Reserve Land
Spread the word among your Scouting friends. Feel free to copy and email this page
Keep informed Check the SCOUT eh! website for updates
More information