eh!GM 2007
Join SCOUT eh! members from Newfoundland to British Columbia in calling for democracy.
Come to Vancouver, Brit-eh-sh Columbia for our 2007 eh!GM
In November 2004, over 50 SCOUT eh! members representing five provinces including Newfoundland and British Columbia gathered in Oshawa, Ontario for the first eh!GM to discuss issues, socialize, and make the call for democracy. This will be a special opportunity for our far western members to take part.
We must continue to show Scouts Canada's national leadership that our determination to have democracy will not diminish. We need action on Scouts Canada's Strategic Priority Number 7. We need to demand that there be an implementation plan in place.
SCOUT eh! will hold a conference and meeting, called the eh!GM, on Sunday, December 2, 2007, the same weekend as the Scouts Canada Annual General Meeting. We will have our own program for the eh!GM and attend open sessions available at the Scouts Canada meetings. Afterwards, around the campfire, we will share the Scouting camaraderie that brings us together.
SCOUT eh! has booked a conference room at the Hilton Richmond Airport Hotel located at 5911 Minoru Boulevard, Richmond, British Columbia. This is immediately adjacent to the hotel where both the Scouts Canada meetings and the Centennial Scouters Conference are being held. Watch for the SCOUT eh! banner.
Scouting needs you to attend and add your voice to the call for democracy. All Scouts Canada members, not just SCOUT eh! members are invited to join us. If you can only come for part of the day, that's fine. The eh!GM will be held at at Sunday, December 2 at 11:00 at Marpole Scout Hall.
Accommodation has been arranged at Marpole Scout Hall for Friday, Saturday and Sunday night. The cost will be $9 per night per person. Detailed information will be posted later. Our Frazer Valley Representative, Scouter Dave Upham, will be co-ordinating the SCOUT eh! accommodations.
Mark your calendars and Be Prepared to join us in Vancouver!
Scouts Canada Annual General Meeting
Scouts Canada will hold its Annual General Meeting at the Richmond Gateway Theatre on Saturday, December 1, 2007 at 16:30 (4:30 p.m.). Scouts Canada has invited all members to attend. SCOUT eh! will be there to make the call for democracy. All Scouts Canada members are invited.
Centennial Scouters Conference hosted by Pacific Coast Council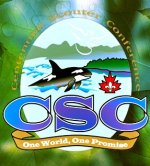 Scouter John Chow, Council Commissioner for Pacific Coast Council, is heading a team of Scouters who will be hosting the Centennial Scouters Conference to be held in conjunction with the Scouts Canada AGM. He has given his personal commitment that SCOUT eh! members will be welcome to participate. The keynote speaker will be the World Scout Committee Chair, Herman Hui. The Gilwell Reunion will also be held in conjunction with the Conference. The conference dates are November 29 to December 2. The conference venue will be the Best Western Richmond Hotel.
Our Pacific Coast Representative, Hubert Timmenga, will keep us posted with details about the Conference.